The Royal Abbey of Fontevraud is one of the largest monastic cities in Europe. With its 1000 years of history, the Abbey wanted to improve the experience of visiting by creating a digital tour, projected on screens installed in the key places of the domain and retracing the highlights of its history.

Within the agency Graphéine, we worked on the art direction, the storyboards, and the animation of 15 motions stories about Fontevraud's history.

Swiss Style !

The typography as image is used especially in the Swiss posters.
By borrowing these codes we visually increase the clarity and the boldness to create dynamic compositions. We shaped the moodboard in order to highlight the content by using typefaces 
and geometrical shapes.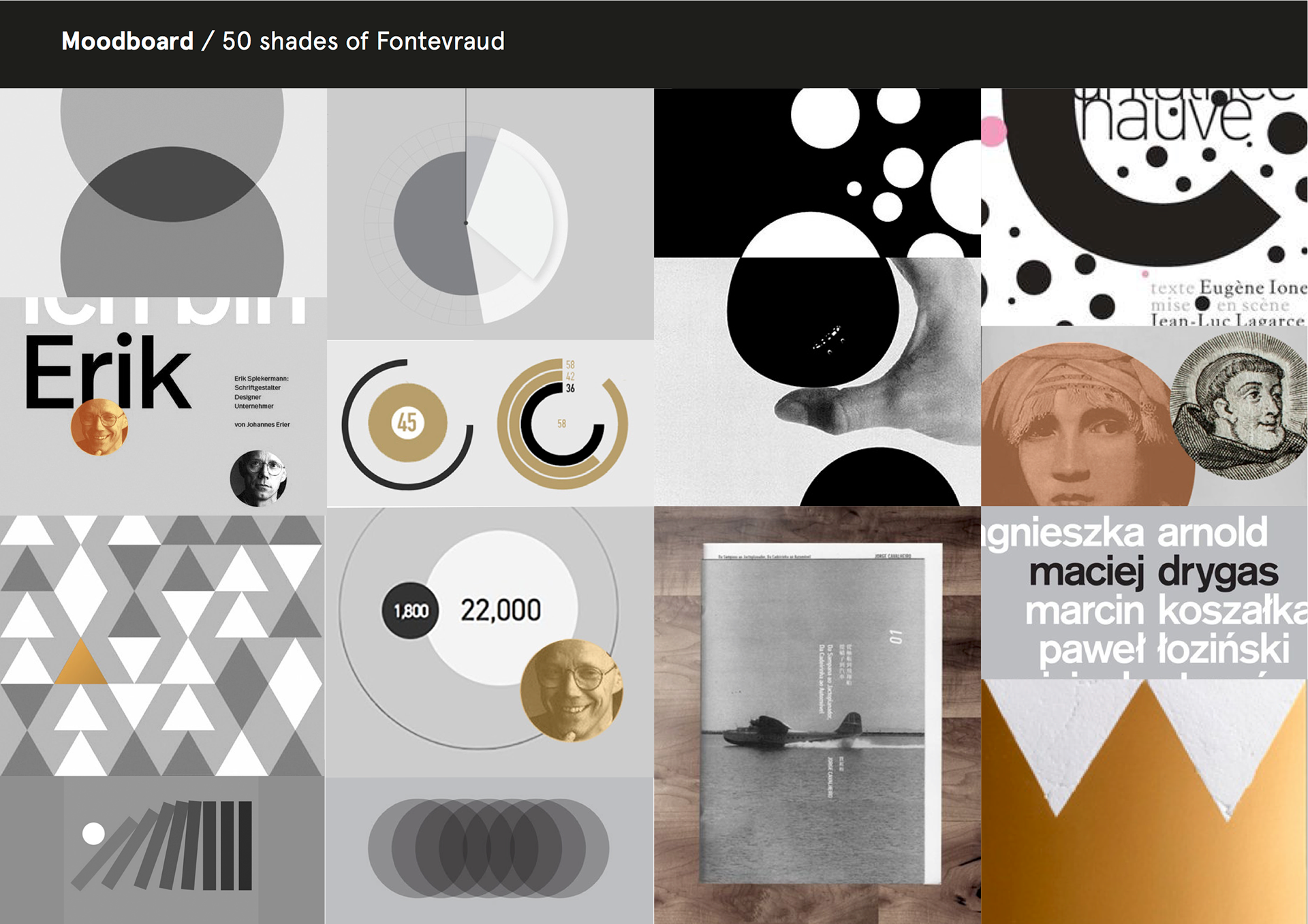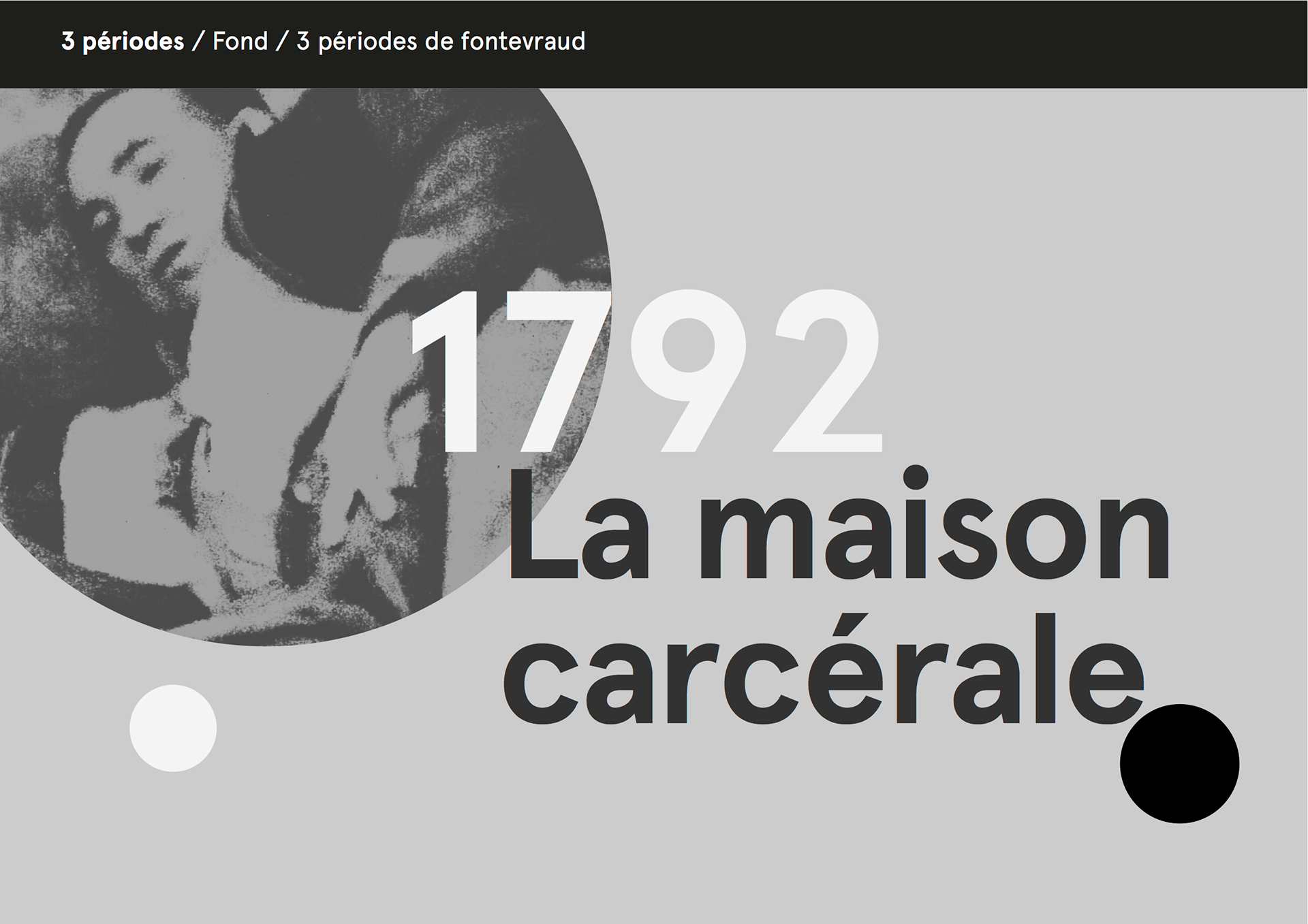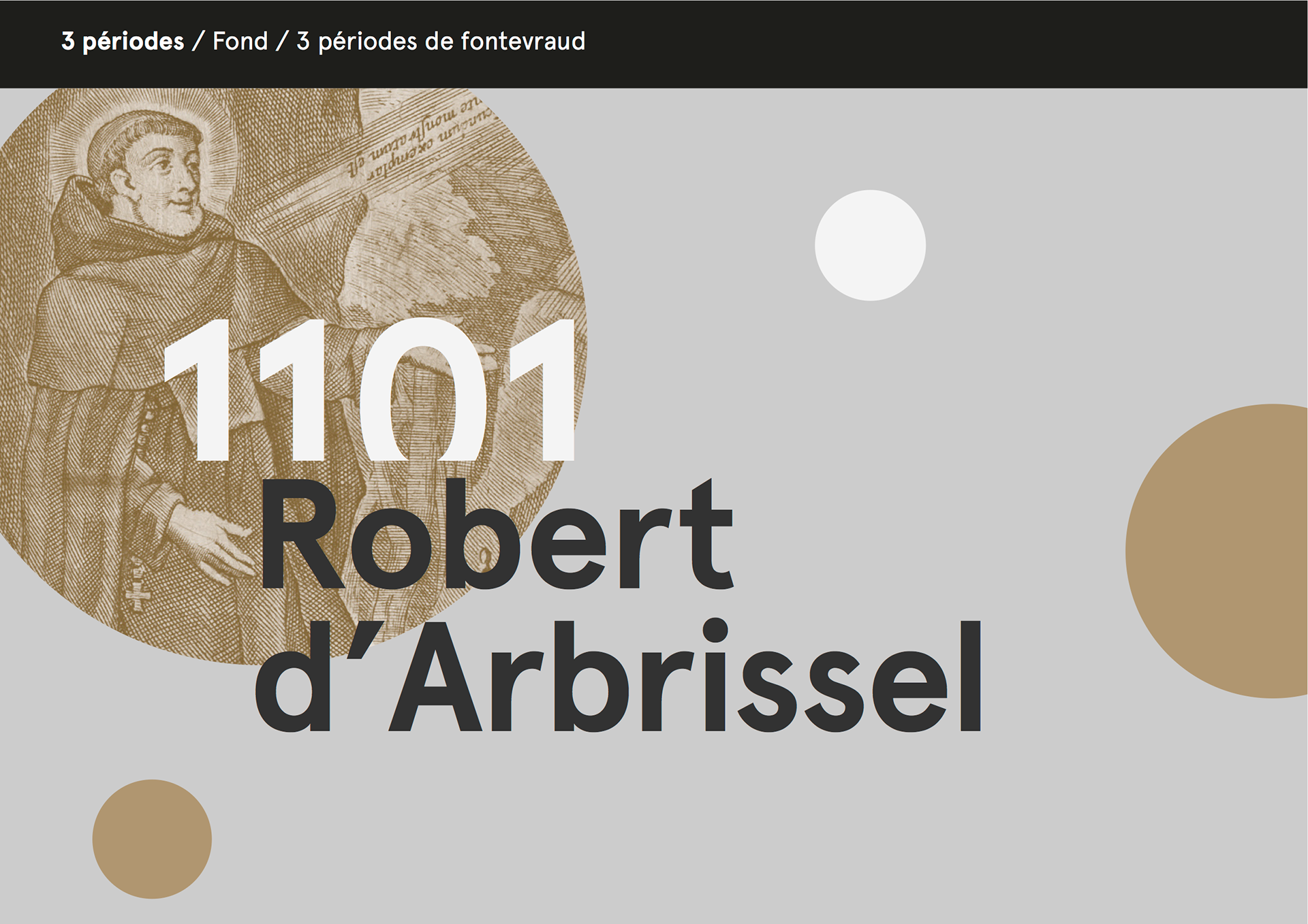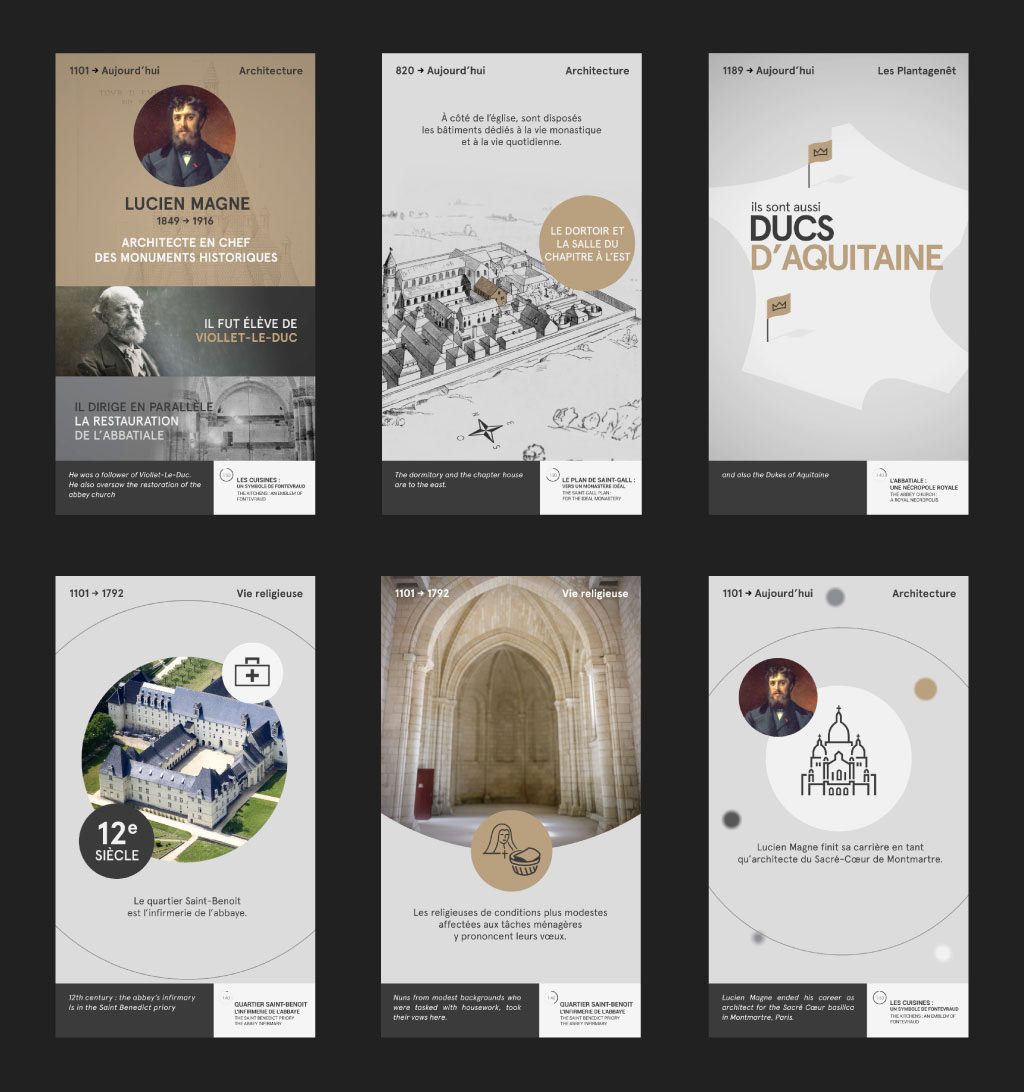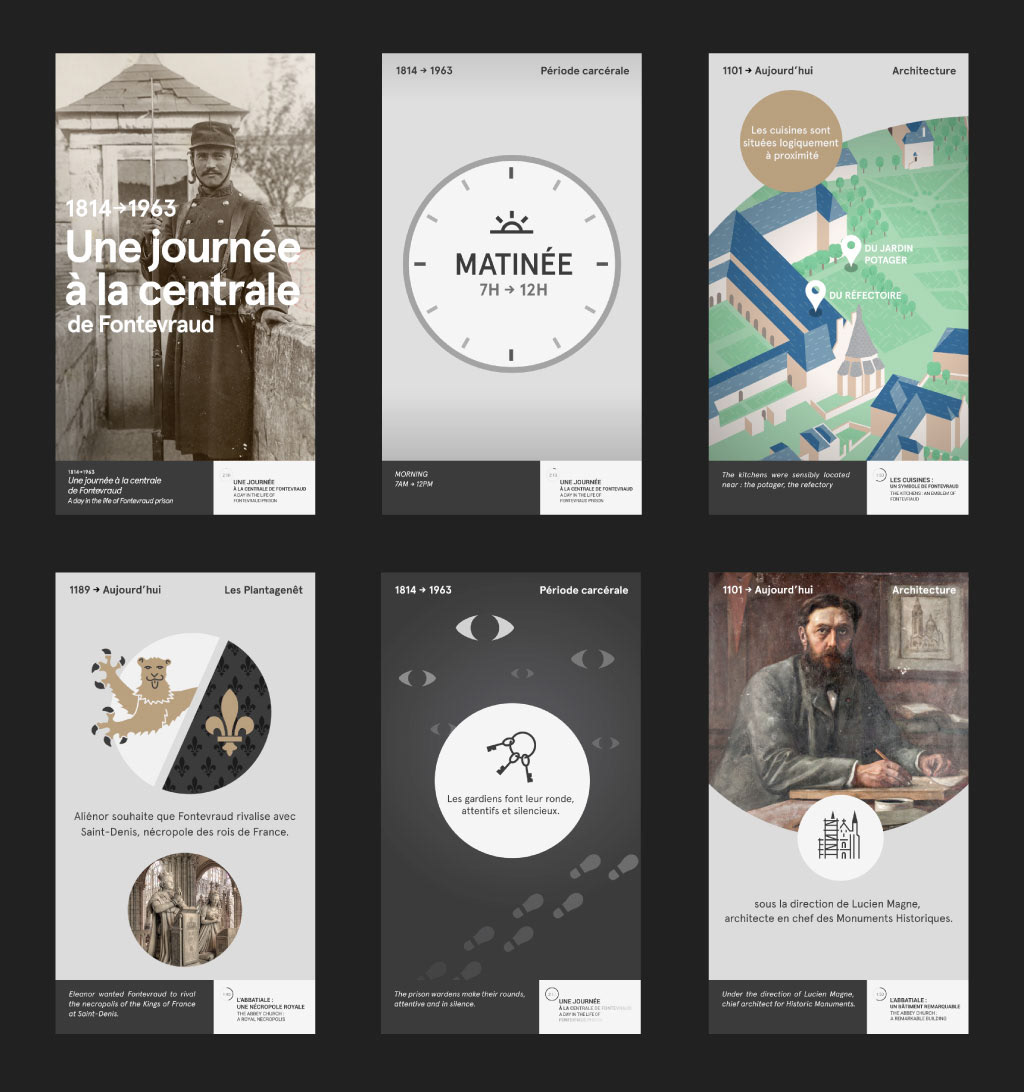 Process on a picture from the archive
We worked with the in-house Fontevraud team to set up the scenarios. We used trello to communicate and exchange ideas.
On every 15 motions, we designed the storyboards from a script written by Fréderic Dufau and his team. Each video includes 
pictures from Fontevraud's archive that we brought to life by using multiple techniques like parallax animation or compositing.
Some pictograms designed for the project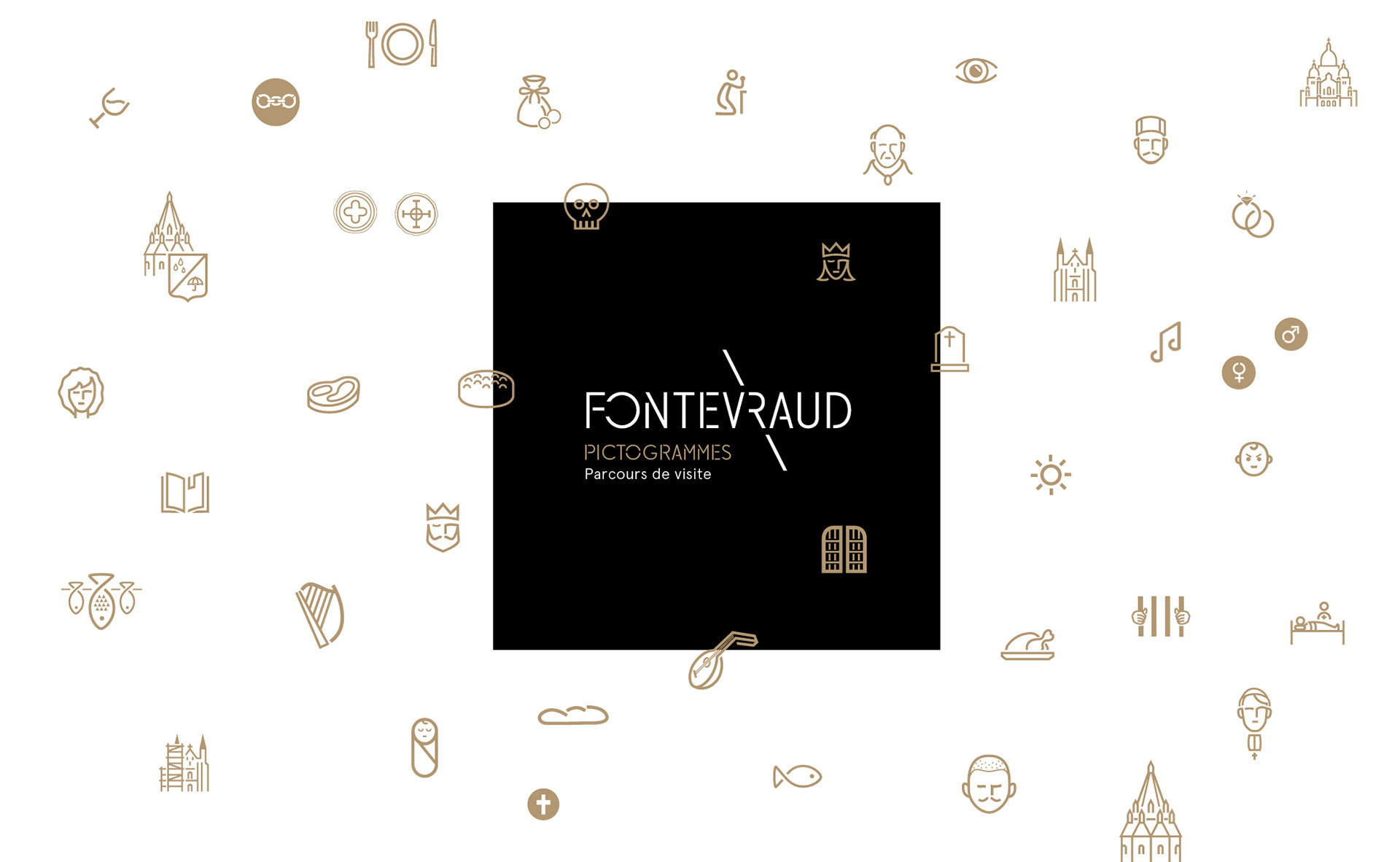 In order to make the stories understandable from people of all ages we also designed a variety of custom pictograms continuing the ident made by Graphéine before. These pictograms illustrate the succession of each historical periods of Fontevraud (monastic, prison and contemporary).
The digital signage in its context